Kevin "Khao" Cates
Founder and Chief Creative Officer (CCO)
The company has a highly experienced management team who are experts in building and launching businesses. Kevin "Khao" Cates is leading the charge via his motto, "don't be just successful, be significant."
Kevin "Khao" Cates, an entrepreneur, philanthropist and music producer, is the founder and creator of KOOLRICULUMTM as well as Bridge Da Gap, a cultural-emotional platform combining Hip-Hop music, education and mentoring to reach students and teach life skills applicable in today's socially challenged environment. His 501(c)(3) non-profit organization's platform is implemented in schools across the United States (Alabama, Florida, Georgia, Pennsylvania, South Carolina, Virginia, Washington, DC) as well as in the Bahamas. He maintains full control of his production and publishing, a feature almost unheard of in music. With over 30 million combined records sold, Kevin revolutionized the sound of Hip-Hop music by producing sounds and melodies that cross various genres of music.
Everett Darby
Chief Operating Officer/COO
Everett posts a proven 30+ year track record of outstanding organizational leadership, with extensive experience in building high-performance teams and mentoring individuals. Acknowledged for his negotiation and problem-solving skills, he has held various executive leadership roles at both Monsanto and the Coca-Cola Company. With experience in business innovation, e-business, sales and marketing, global strategy development and team management, Everett has staffed global cross-functional teams and executed the launch of new products within Consumer Goods, Chemical, Food, and diverse Industrial industries. He is currently a Partner and Innovation Practice Leader at GrowthRiver, LLC a boutique
consultancy, working with Executives and their teams to drive innovation and growth. Everett is also an adjunct professor at the Terry College of Business at the University of Georgia and the Robinson School of Business at Georgia State University where he teaches classes on innovation management,entrepreneurship, and strategic innovation. A well-respected and sought-after expert and professional, he is a frequent lecturer. Everett earned a Bachelor of Science Degree from Atlanta's Morehouse College and a M.B.A. from Washington University's Olin School of Business.
Denise Thompson
Chief Financial Officer/CFO
A Fortune 500 executive with an entrepreneurial spirit, Denise (Dee) Thompson brings over 20 years of experience in finance, business management, and brand development. From making corporations millions of dollars through revenue management to managing the finances of professional athletes and their families, Dee has used her breadth of experience to ensure her clients' financial success. In 2010, Dee was recruited to Jim Beam Inc. where she currently serves as Director of Revenue Management and drives the profitable growth of one of the world's largest premium spirits companies. During her tenure, Dee has generated more than $90 million of sustainable net sales value through strategic planning, small, targeted
price increases and promotion improvements. Her awards included Beam's Finance/IT Exemplary
Achievement Award for outstanding performance as well as numerous distinguished achievement and recognition awards. An entrepreneur with corporate discipline, Dee is also the founder of DAT Consulting Group, a firm dedicated to athlete and entertainer education in business and personal finance. She holds a bachelor's degree from the University of Pennsylvania and a MBA from Northeastern University.
Pamela Frazier-Anderson, PH.D., NCSP
VP of Educational Services
Pamela Frazier-Anderson, PhD, NCSP received her M.Ed. and Ph.D. from Arizona State University in Educational Psychology. Her formal training includes the academic, behavioral, and cognitive assessment of children in grades Pre-K through 12, with an emphasis on serving special education populations. Her experience in charter school settings as well as the development and implementation of educational programs for non-profit and private organizations have addressed the needs of youth from underserved populations as well as ACT/SAT preparation, financial literacy for high school students, and youth within the juvenile justice system. Dr. Frazier-Anderson has provided evaluation assistance to private and public organizations and to individuals in the areas of survey development, project development/implementation, program management, program evaluation. In addition to her work in ACESAS, the RoE SIG and the Long Ridge School, Dr. Frazier-Anderson is a non-faculty affiliate of the Center for Culturally Responsive Evaluation and Assessment (CREA) at the University of Illinois at Urbana-Champaign.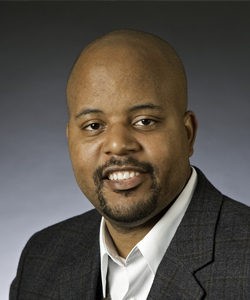 Laron Walker
Technology Advisor
Throughout his career, Laron has helped launch a number of technology start-ups that targeted niche markets.
His first successful web development company was founded while he was an undergraduate student. This company focused on designing and developing database driven websites and applications during a time when the technology was relatively new. A few years later, this company was dissolved and Sciberus, Inc. was formed with a focus of developing enterprise and custom web software applications.
As President Sciberus, Inc. Laron has been instrumental in outlining a strategy to grow revenues, expand its workforce, develop key products and expand into international markets. Sciberus is a Microsoft Partner with an ISV competency, with its corporate headquarters located in Atlanta, Ga.
Nzingha Samuel
Director of Curriculum and Instruction School/Organization
Nzingha Samuel holds a B.A., B.B.A., and M.S. in Educational Psychology – she is currently completing an ED.D in Educational Leadership and Curriculum Development. In addition to her formal education, she travels extensively to various national and international destinations in search of programs, services, systems, and methods that can add value to our local community, specifically our children and their development. She has taught at Spelman College, and currently teaches at Tiffin University. She is the CoFounder and Educational Director for an independent, virtual, K-12 private school, BSEI; and the Chief Operating Officer for a Behavioral Health Agency, The Imara Center.